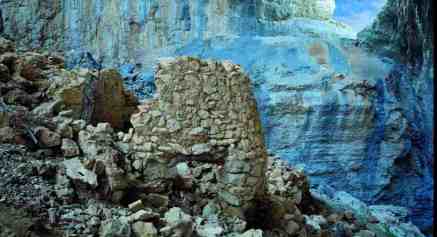 Angebot Reise in das Dorf von Tiscali
IN MAY DISCOVER NATURE IN SARDINIA
IN HOTEL VILLA GUSTUI MARIS:
SPECIAL THREE NIGHTS WITH ESCURSION AT
THE VILLAGE NURAGIC TISCALI
ROOM PRESTIGE CALA SISINE MOUNTAIN VIEW
FOR TWO PERSONS € 430.00

OFFER INCLUDES
-3 nights with breakfast
-2 day hike to Village Nuragical Tiscali

Departure for the excursion at 9:00 am
Duration: full day
Type of excursion: archaeological - botany - Nature
Difficulty: Average

Description excursion to the village of Tiscali with lunch by the shepherds.
Guests are picked up at the hotel and on board the jeep, after passing the village of Oliena at the base of Monte Tiscali walking along for about sixty minutes an old trail of coal miners.
On top of the mountain through a natural fissure in the rock that allows in a few minutes to reach the entrance of the village, which dominates the entire valley of Lanaitto.
Continuing on, you log into the sinkhole that is home to hundreds of years the village of Tiscali. Only settlement in Sardinia built inside a cave, where millions of years ago, settling the land, the time has sunk creating a large crater that man has used as a shelter, building small houses inside stone and mud-covered logs.
A day truly unforgettable.